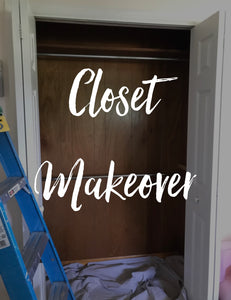 This isn't a glamorous DIY project, but was necessary in our home.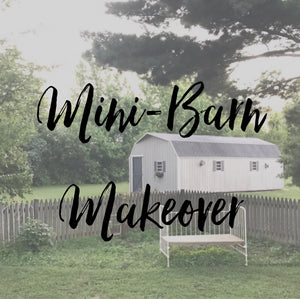 After a few long months of renovating the interior of our new home, we finally made our way outside.
I'm so excited to share our mini-barn makeover with you today!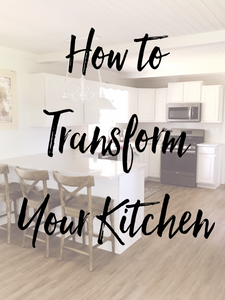 When we first looked at this home, I loved how open the kitchen was and all the cabinet storage and countertop space it offered, but it was a bit outdated and definitely didn't fit our style. I told my husband my only "must have" was a farmhouse sink and I was determined to paint our cabinets. We also agreed that the maroon countertops had to go.